Rear Rails, Door Beams, Sill Sides, Crossmembers, Control Arms, Reinforcement parts or A, B, C and D Pillars (cold and hot formed) basically known as structure parts. For the production of these structure parts, the most modern and high-quality tools for sheet metal forming are required, which are manufactured in Hövelhof by JMW GmbH.
JMW offers comprehensive know-how in forming technology for productive and economically convincing solutions in tool making. Our customers all over the world value speed, precision, reliability and quality.
From design to production and sales to maintenance, the customer is comprehensively cared for in our company.
Quality for your success!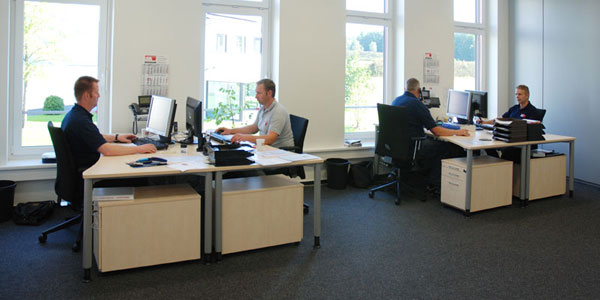 Design
On high-performance CAD/CAM workstations with state-of-the-art software, qualified and constantly trained employees design forming tools of all kinds. Here, tool concepts are developed and put into practice taking into account a previous feasibility analysis.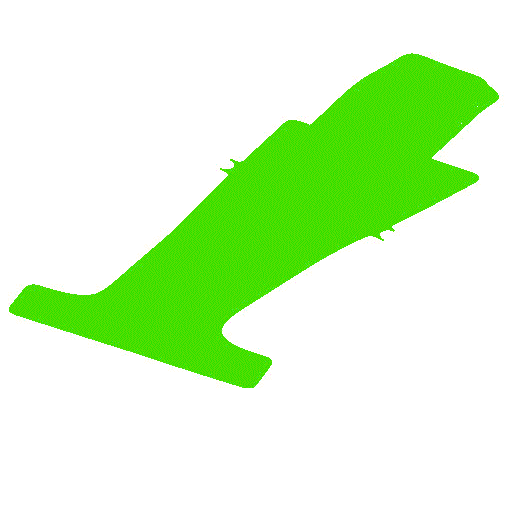 Simulation
In order to ensure the ever-increasing demands in the forming and the material to be deformed, as well as for the planning of drawing systems, sheet elongation & material thinning, cracks & wrinkles, blank size and material invest. These are generally simulated in advance. The findings ensure the feasibility of the forming part and the tool.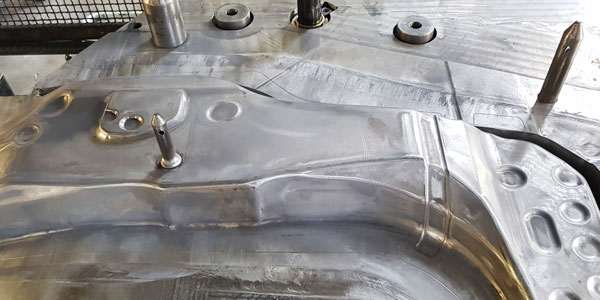 Prototypes
JMW GmbH has been active in prototyping since 1988 and has acquired a corresponding know-how. Prototype tools are subject to constant changes so that crash tests can be successfully completed and thus nothing stands in the way of series production.
In order to gain insights for series production, production close to series production is a matter of course for us. Requests for changes to the components can be reacted quickly and flexibly. All prototype tools can also be designed for larger quantities.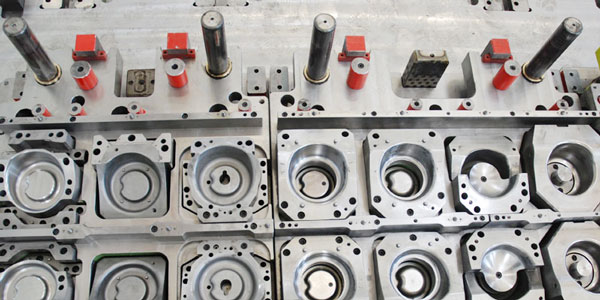 Tool Designing
The tool designs are implemented in our tool shop. Small and large tools with unit weights of up to 20 tons can be manufactured. With a modern machine park, tools for sheet thicknesses from 0.5 to 8 millimeters can be manufactured.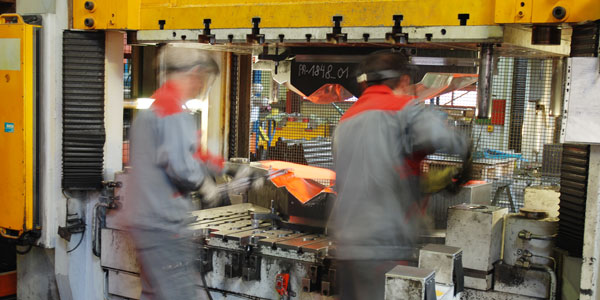 Hot forming
Higher strength due to hot forming Car manufacturers are increasingly using hot forming when high requirements for crash safety and lightweight construction have to be combined. This process uses special steels, which obtain an extremely high strength due to hot forming. As a result, hot formed components can be dimensioned in a much thin-walled manner, which has a positive effect on the weight of the vehicle.
Good forming behaviour of the steel at high temperatures
During hot forming, the blanks are only heated to temperatures of 880 to 950 °C in a special furnace. They are then shaped into components in a suitable forming press and cooled in a closed tool.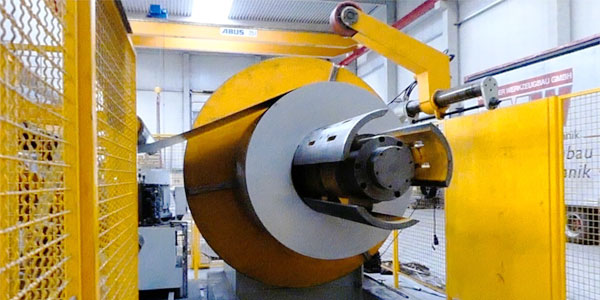 Low volume
With seven hydraulic presses and pressing forces from 160 to 1600 tons, low volume as well as mass production can be manufactured or carry over. For this purpose, a coil system is integrated with a 1600 tonne press.